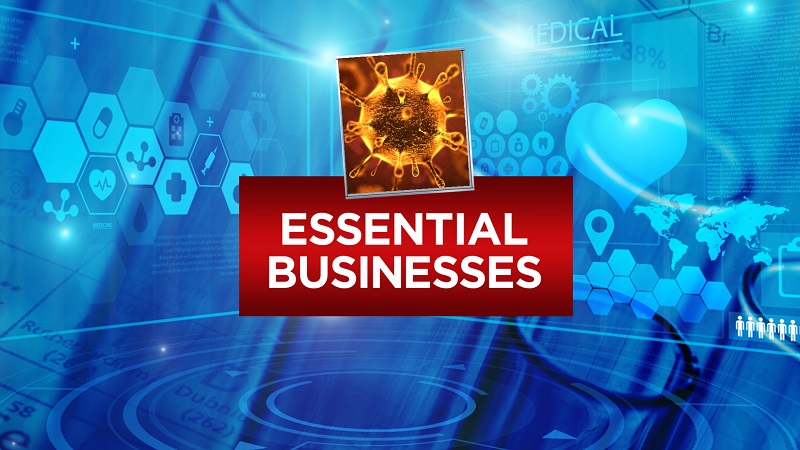 Your Business is Essential to You
Keep Things Up and Running
In these uncertain times with the coronavirus pandemic and local governments calling for "non-essential" businesses to close down, where does that leave your business? While it may not be considered "essential" to everyday people, it is essential to you and your clients. Your business is your lifeblood and even when the economy is crumbling down around you, keeping things running for better days ahead is mandatory.
What's Essential in Your Office
First and foremost, the health and well-being of your employees is of paramount concern. That said, hopefully they can work remotely from home or take a few a days off in order to institute some social distancing. However, some personnel, like yourself, still need to keep the wheels of industry greased. One way to do this is to rely on machines. No, this isn't some doomsday article about computers taking over our lives, but it is about letting inanimate objects that were designed to make our lives easier do just that.
All-in-one printers. Print. Scan. Copy. Email. Fax. Store data. Send data. Sharp multifunction printers can work for your business 24/7 and handle endless tasks as you access it remotely from the safety of your own home. The following is just one example of the Sharp printers that we here at A1 Image offer to keep your company moving forward:
100-sheet reversing document feeder
250 GB hard disk drive
Available manual stapling and staple-less stapling
Dual-core multitasking controller
High resolution, customizable touchscreen display with easy-to-view tiles
Optional wireless connectivity for easy access and mobility
PCL®6 Standard and available Adobe® PostScript® 3™ printing systems
Scan and print files easily from mobile devices with Sharpdesk Mobile
Standard Security with End-of-Lease feature
As you can see, this is a workhorse and will streamline your office, taking a lot off your plate. In uncertain times like these, lean and efficient is the order of the day.
Call us today at (972) 437-2320 for our Dallas location, or at (817) 502-2880 for our Fort Worth location, to talk about how we can work together towards a better tomorrow.