Sharp Office Copiers
Affordable Sharp Office Machines in the Dallas area.
Brand Name Office Machines and Lease Copier Options
A Trusted Technology Leader
Since 1962, Sharp has utilized the latest available technology to improve the lives and businesses of the people they serve. Holding onto a firm pledge of providing innovation, superior quality and uncompromising business ethics has culminated in Sharp being acknowledged with a considerable amount of awards over the decades. Sharp's line of office copiers, document systems, and other world-class products have been repeatedly recognized by BLI for their quality, unparalleled reliability, and ability to enhance business's productivity. Their continuous commitment to technology innovation and providing responsible leadership has resulted in having a positive impact on their suppliers and customers, as well as the environment.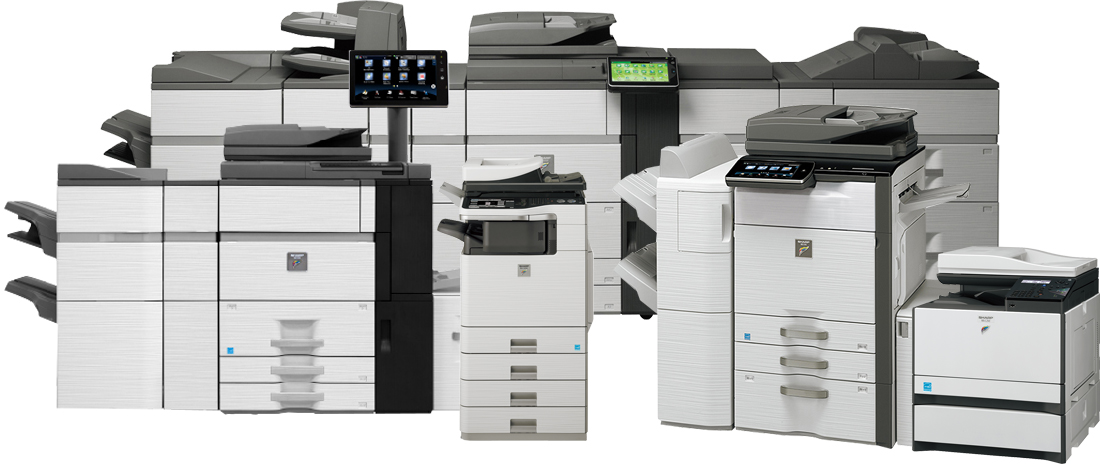 Affordable Copier Office Systems
It's not enough just to have a copy machine, but having the right office copiers will have an enormous impact on your business's productivity and yearly budget. A1 Image has long been a leader in providing Dallas and Fort Worth area businesses with flexible options for advanced copier technology that is going to be best suited for their unique business demands.
The Sharp and Konica Minolta systems we provide for your office were designed with user-friendliness and simple, convenient setup in mind. Taking your document needs to the highest level of execution and workflow enhancement is simple with office copiers that are easier to manage and yields phenomenal image quality. Our selection of multifunction devices have to the ability to duplex, copy, scan, fax, and print wirelessly from virtually anywhere. Contact us today for an evaluation of your document needs. Lease copier options are available.
We also understand that the process supplying copiers that you can rely on doesn't stop at the sale. Our Dallas and Fort Worth technicians are highly trained and provide superior local service to minimize the impact of downtime on your business. Our goal isn't just to sell you equipment but rather to become a print partner that helps you through every stage of the process.