Complete SERVICE & IT Support
Toll-Free: (855) A1-IMAGE
Main Phone: 972.437.2320
Fax: 972.437.5096
The A-1 Advantage is our down to earth personal touch backed with a hearty support system. We believe the key to success is the support that follows the sell. We have also integrated Mhelpdesk dispatch system for real-time notifications; you'll receive an email letting you know when your work order has been logged, when the tech is in route, arrives and completes the service call. You can also log calls yourself, check service and order history.
A1 Image provides local service with friendly, factory-trained and certified technicians who help keep your equipment running smoothly to eliminate downtime. We also offer inclusive maintenance agreements to assist in managing your organization's printer maintenance and supplies all for one consolidated monthly fee.
Our IT Department will make sure your unit is completely networked and has the latest firmware and software available only using new parts and OEM supplies keeping your equipment in tiptop condition. Unlike our competitors, our service department is open on Saturdays!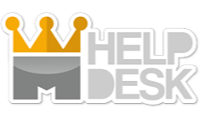 Do you need to request a service call or order supplies? A-1 Clients, Log In! Not Registered yet? Click here.
MY SHARP is Sharp's free internet resource designed to help you with any questions regarding the functions of your Sharp Multifunction devices. This great resource will provide you with access to video demonstrations, tutorials, tips & tricks for using your Sharp MFP to its full potential. Please select your product type below:
Download Operation Guides, Safety Guides and Manuals for your Sharp MFPs.