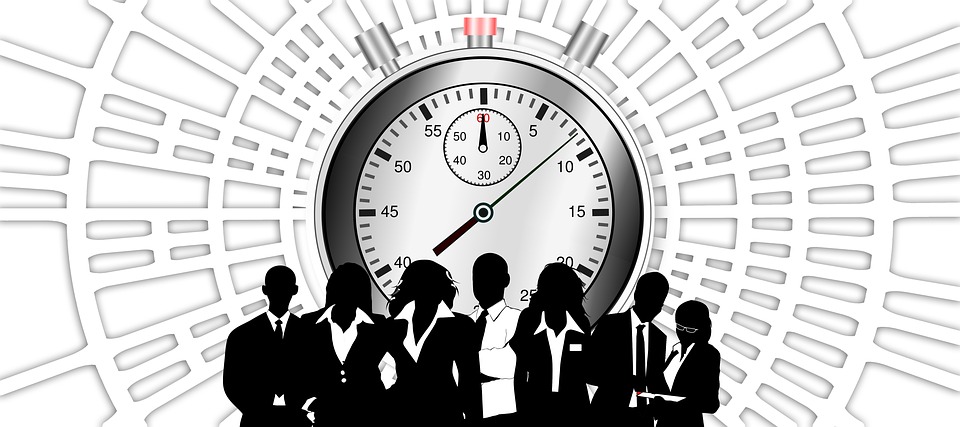 Office Hacks: Time Management
Need More Hours In The Day? Find Them Here!
You probably work in an office where everyone has specific responsibilities that when pooled together become an efficient and productive machine. Just like the office printer handles multiple tasks throughout the day, you must also must perform several duties if your specific section of the machine is going to work. It's really all about proper time management, a life skill that is vital in the business world. In an effort to keep your business running smoothly, check out the following helpful office hack about time management.
Time management can really help to improve your life. When you plan your day, you're more likely to complete your tasks. A general tendency to procrastinate makes time management more valuable than ever. The following tips can assist you with doing this!
Assign a time to any activity or conversation that is important to your goals. Too many things on a to-do list make them hard to complete. You can also use appointment books. Schedule personal appointments and make time blocks for those conversations, actions and thoughts. Schedule their beginnings and endings. Make sure you complete them on schedule.
To help you reduce stress and stay on task plan each day's activities. Plan the activities that you must complete daily by keeping a calendar. This will help ensure that you allot enough time for each activity. Additionally, this will help avoid scheduling conflicts that can create unnecessary stress.
Create a list of all of the tasks you have for a day. Once you have the list, go through and prioritize each item on the list. If you get behind on the day, you can knock off something that is at the bottom of the list and reschedule it for another day.
When time is really of the essence, keep any sort of social media out of your workspace. Social media can be an extreme time suck, literally eating minutes and hours if you aren't careful. To truly focus, you'll need privacy away from these sites. It may be tempting to take a look, but remember how efficient you'll be without it!
In order to manage your time well, you need to develop a good sense for the prioritization of the different tasks assigned to you. If you can tell whether or not a new task is urgent, you'll be able to slot it into an appropriate space in your schedule. By giving more attention to the most urgent jobs you have, you'll become more productive and more efficient.
Break down your tasks into smaller ones. Sometimes having a big task or project that is big can be overwhelming. Instead of getting overwhelmed, think of the task in smaller parts and work on each smaller part. This can help keep you focused and help you use your time wisely.
Make it a habit to hold on communication until you're done the things that take the most focus. Emails and telephone calls are huge interrupting forces when it comes to time management. You may think that you need to answer every email as it comes in, but really you don't! Hold them until you're done your current work. It's a much better use of time.
If you need peace and quiet to manage your time better, consider hanging up some do not disturb signs. A few simple signs, especially in a busy office environment, can alert those around you that your time is currently off limits. It's not at all rude to put up these signs. In fact, most people will appreciate the hard work that you are doing.
Building flexibility into your schedule will really help you with time management. Leave a portion of every day open for unplanned activities. You can use this time to address new concerns that come up in the course of the day. By routing unexpected issues into this specific time, you'll make the rest of your working day more productive.
Learning to manage your time can be done even if you have never done it before! However, when you begin sooner, you will learn sooner how good time management can have positive effects on your success. Remember these valuable tips so you can make wise use of your time in the future.