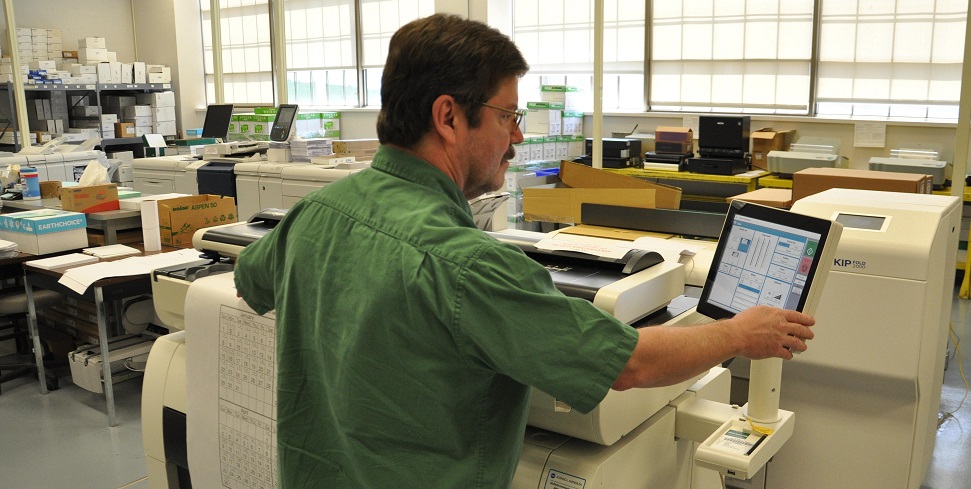 5 Ways an Office Printer Will Boost Business
Multifunction Printers – The Office Workhorses
In a time where competition is fierce and aplenty, gaining an edge is vital to profit and success. Your company needs to find ways to increase efficiency and productivity at every turn, so have you considered your office printer or multifunction copier yet? Seriously, if your MFP is outdated or underused it can really be slowing your work efforts down. Take a look at the five ways a printer can boost business and keep you ahead of the pack.
Multitasking
Being able to do more than one thing at a time is crucial. A solid multifunction printer makes multitasking a breeze. Multifunctional devices (see our Sharp MFP options here) are the industry standard, meaning they can handle scanning, faxing, and several more services. Scan a document, save it and email it within minutes while standing in the same spot. Now that's efficiency!
Organizing
Collate. Staple. Hold punch. Organize. Newer multifunction printers and copiers can do this within seconds where it used to take employees tons of time to manage. They can then use that time to focus on other aspects of the business to increase the bottom line.
Creating
With an advanced MFP, you produce any type of project you can imagine. Crisp images, stark documents, dazzling financial reports, or stunning marketing material. Many new multifunction printers have the capability to create a wide range of projects that make going to places like FedEx Office a thing of the past. You can do it all from your own office!
Networking
With most modern MFPs you can easily connect multiple computers to a single printer, making your printer the office hub. Further, by adding an app to your smartphone or tablet, you will be able to print photos or documents while on the go, having the project waiting on you when you return to the office.
Service
People use lawn mowing services, pool cleaners and auto mechanics to maintain the things they deem important – it's no different when it comes to the office copier. When you buy your new multifunction printer, you should also sign up for service department assistance to take advantage of the help of a copier expert for any repairs or upgrades needed, plus gain endless updates that will further increase the efficiency of the office workhorse.