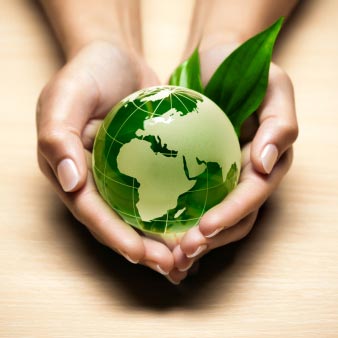 Commitment to Green
Sharp is dedicated to steadily improving our environmental sustainability management and commitment to environmental conservation.
In fact, since 2004, all Sharp Corporation production facilities worldwide have been ISO14001 certified. This certification ensures that environmental management systems to prevent pollution are maintained, and continual improvement of these systems occurs.
At Sharp we strive to create both energy-saving and energy-creating products and strengthening our environmental efforts is a ongoing, company-wide endeavor. As a worldwide leader in solar electricity solution, Sharp focuses on building a sustainable society through environmentally-conscious policies and processes. Sharp leverages our environmental initiatives as a platform for sharing that expertise with consumers and increasng pulic environmental awareness.