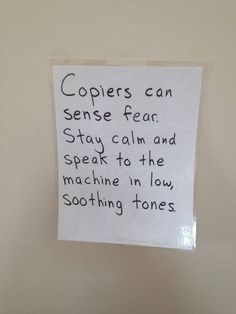 About Copier Quotes
Copy machines are a mainstay of the modern office, and as such, have been the subject of jokes, riddles, puns, and more often than not, a source for entertainment. Take this following quote for example:
Several years ago we had an intern who was none too swift. One day he was typing and turned to a secretary and said, "I'm almost out of typing paper. What do I do?" "Just use copier machine paper," she told him. With that, the intern took his last remaining blank piece of paper, put it on the photocopier and proceeded to make five blank copies. – Dave Barry
Although the office copier has been widely used as the employee's nemesis in more than it's fair share of jokes, the truth is that no business could run smoothly or efficiently without something like a Sharp multifunction printer being the beating heart of the company.
Here at A1 Image, we've been selling and servicing Sharp copiers and printers for a long time, and during that time we've seen everyone from small start-ups to large corporations excel and reach the next level with the help of a MFP streamlining productivity. If your business needs a new office printer, connect with us today or simply get a free copier quote now.