MCKINNEY COPIERS & SHARP MULTIFUNCTION PRINTERS
McKinney Copiers & Printers: SHARP Multi-function Document Management System
A1 Image has been providing the latest Sharp technology and superior service to the McKinney area for over 30 years. Whether you're in need of McKinney copiers, printers, supplies, or a document management system to help streamline your operations we're eager to help you meet your technology goals. In addition to selling and leasing the most up-to-date copiers, we also provide superior service from highly trained technicians. Our local technicians have been working exclusively with the Sharp brand, are factory trained, and provide rapid response time on all service calls. Our local OEM supply inventory here in McKinney also ensures that we always the parts and support we need to keep you up and running.
In addition to our selection of office equipment, we also provide solutions to help automate your document processes and simplify your workflow.  Our document management solutions with Sharp OSA technology will provide a range of applications including streamlined document workflow, accounting and access control, and convenient document scanning.
For more information on our selection of copiers and printers, please get a quote today.
Brand Name Sharp Office Machines and Lease Copier Options in McKinney
A Trusted SHARP Copier Technology Leader in McKinney
Since 1962, Sharp has utilized the latest available technology to improve the lives and businesses of the people they serve. Holding onto a firm pledge of providing innovation, superior quality and uncompromising business ethics has culminated in Sharp being acknowledged with a considerable amount of awards over the decades. Sharp's line of office copiers, document systems, and other world-class products have been repeatedly recognized by BLI for their quality, unparalleled reliability, and ability to enhance business's productivity. Their continuous commitment to technology innovation and providing responsible leadership has resulted in having a positive impact on their suppliers and customers, as well as the environment.
Affordable Copier Office Systems in McKinney, Texas
It's not enough just to have a copy machine, but having the right office copiers will have an enormous impact on your business's productivity and yearly budget. A1 Image has long been a leader in providing McKinney area businesses with flexible options for advanced copier technology that is going to be best suited for their unique business demands.
The Sharp and Konica Minolta systems we provide for your office were designed with user-friendliness and simple, convenient setup in mind. Taking your document needs to the highest level of execution and workflow enhancement is simple with office copiers that are easier to manage and yields phenomenal image quality. Our selection of multifunction devices have to the ability to duplex, copy, scan, fax, and print wirelessly from virtually anywhere. Get a quote today for an evaluation of your document needs. Lease copier options are available.
We also understand that the process supplying copiers that you can rely on doesn't stop at the sale. Our McKinney technicians are highly trained and provide superior local service to minimize the impact of downtime on your business. Our goal isn't just to sell you equipment but rather to become a print partner that helps you through every stage of the process.
McKinney Copiers & Printers: Sharp Multifunction
STARTING AT $79/MO
A perfect combination of
Quality, Reliability, and Convenience

that adds up to Efficiency & Productivity in the workplace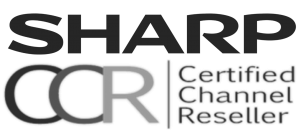 GET YOUR MCKINNEY OFFICE COPIER IN 3 EASY STEPS

LET'S FIND OUT WHAT YOU NEED!
We will help you find the copier the is just right for your business
Whether you're in a small office or corporate setting, we carry a large range of Sharp copiers and laser printers to suit the needs of our local business clients. Browse our extensive catalog for a wide range of sizes, styles and capabilities.

MATCH THE RIGHT COPIER TO YOUR BUDGET
We will work with you within your budget to find the best quality copier for your business.
Our approach to your business starts with non-stop, personal and responsive attention backed by unbeatable customer service on our Sharp copiers and printers. Our business copiers start as low as $39/mo! We can make it work for you!

SIT BACK & RELAX. WE'LL TAKE IT FROM HERE
Our experienced IT professionals will install, set-up, and network your printer.
No need to worry, this is where we shine. Our IT professionals understand what you need and will get you up and running that day, so you can run your business efficiently with ease! You are our priority.
The World of Work has Evolved.
Now, it's not necessarily what technology you have that matters… it's how you use it.
.
Accelerate Communication & Collaboration
.
Digitize Documents & Workflows
.
Increase Information Security
.
Employee Safety & Hands-Free Experience
What exactly can a smarter work environment do for you?
Cloud Technology
Access to cloud technology has leveled the playing field and given companies of all sizes access to advanced work tools.
Work Simply Smarter
Success today is about how you use that technology. Sharp can help by offering technology solutions that are easy-to-use, versatile, and can empower your employees to work simply smarter.
Setup Easier & Faster with MFPs
Sharp Multifunction Printers & Copiers. Sharp multifunction printers (MFPs) are designed to make device setup easier and faster.
"Work Smarter, Not Harder!"
SMARTER FEATURES
MFP Voice
User Interface
Sharp OSA®
Security
Scan2
My Sharp™
Convenience
 #sharpcopiers #a1image
Sharp OSA® Document Management Technology
The Intelligent Investment for Boundless Productivity
Sharp OSA document management technology opens the door to transforming your Dallas office Multifunction Printers into customized portals conveniently located throughout your business. Combined with the virtually untapped potential of Sharp OSA applications, it helps enable you to extract and access key document information, manage usage costs and improve workflow within your enterprise.
Sharp OSA technology can transform your MFP into powerful office system that is highly customizable to the way you do business. Change how you operate today and into the future with fast and flexible access to documents no matter where you are.
Your A1Image team is standing by to assist your company or firm with any questions concerning an advanced solution.
Your business depends on the free-flow of information every day. Isn't it about time you consider Sharp Copiers, a flexible resource that can improve your unique business processes?
Why Choose A1 Image?
FREE Software & Installation
Inventory in Stock & Available
FAST Service – 2 Hrs in DFW
Sharp Factory Trained Technicians
Award-Winning Copier Service
At A-1 Image, Inc. it is our promise to deliver impeccable service to every customer through our advanced IT support staff, industry leading products, and first class service. These are the values we strive to provide on a daily basis.
40+ Years Experience
A-1 Image is your award-winning Sharp copier sales and service provider. We have over 40 years experience exclusively with the Sharp brand. We provide fast response time with Sharp factory trained technicians, a complete OEM supply inventory, including instant access to Sharp Electronics technical support which includes parts, bulletins, technical tips, latest firmware and all drivers and software.
Our A1 Advantage
The A-1 advantage is our down to earth personal touch backed with a hearty support system. We believe the key to success is the support that follows the sell. After the sell you can count on your sales rep making sure you have all the necessary manuals, backup supplies, training, everything you'll need for your new equipment.