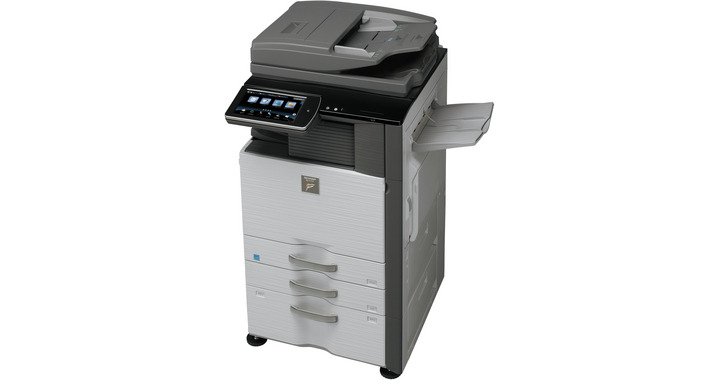 Quick History of Sharp Copiers
Since we are an authorized distributor (and huge fan) of Sharp copiers, Sharp laser printers and other Sharp MFP products, we'd like to take a moment to honor Sharp and bring our readers a brief history of this industry-leading company.
Sharp Corporation was founded in Tokyo in 1912 by Tokuji Hayakawa.
Sharp entered the photocopier market in 1972 with a wet-type electrostatic copier.
In the early 1980s, the company converted to a full-range electronic office equipment manufacturer and distributor by having products in the categories of computers, word processors, copiers and fax machines.
Through the following years and decades, Sharp continued to lead the way in office copier and printer innovation, consistently being the go-to office machine for businesses across the planet. In the year 2000, Sharp's total worldwide copier production reached 10 million and they became the second copier manufacturer in history to achieve this outstanding milestone.
Currently, Sharp's MX-4141N is one of the hightest rated officer copiers in the world, often called a "workhorse" by reviewers and users alike. One article that was reviewing and ranking office copiers across brands said this about the Sharp MX-4141N:
For a business to run successfully, you need office equipment that can withstand heavy workloads and perform under pressure. The Sharp MX-4141N couples quality image performance with high output production specifications to ensure that your business and employees are always working at their optimal potential.
There isn't much more that needs to be said. Office efficiency and optimized potential is what it's all about when you want the most production out of your employees. This quote goes a long way to solidify the notion that Sharp copiers and printers continue to be the industry leader for office machines.
When you're ready to upgrade your office copier in Dallas, connect with A1 Image by calling us at (855) A1-IMAGE  or use this contact form and we'll improve your office potential with Sharp!