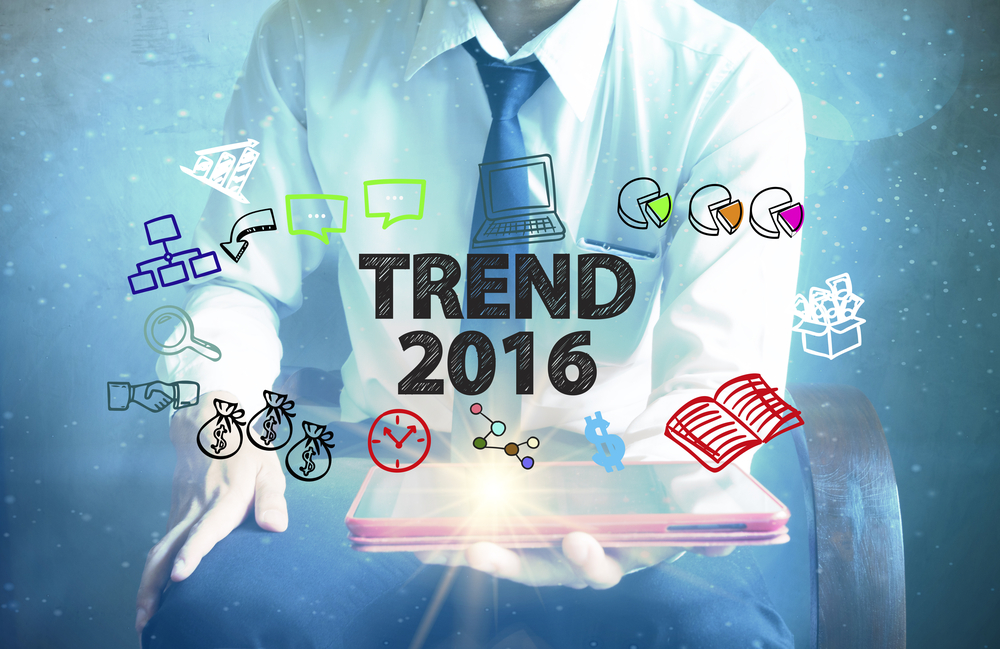 The Top 5 Biggest Tech Trends for 2016
It's no secret: technology evolves fast and recent advancements are changing almost every aspect of life – from work to home. For any business, regardless of size or industry, investments in technology can be daunting. How do you know what's right for you? What innovational solutions are worth the cost? If you play your cards right, you're able to enhance efficiency while becoming a leader in the marketplace.
Here are the top 5 tech trends on the horizon for making you explosively profitable in 2016:
Get rid of or greatly reducing on-premise technology
In the past, the typical office would be littered with technology – from desktops to printers to servers and various other equipment. But the cost of buying and maintaining all that hardware has severely dented the bottom line. Cloud computing has changed the game; allowing you to eliminate the cost of buying, maintaining, and supporting hardware while moving vital parts of your infrastructure to the cloud. This allows executives to change these upgrades from capital to operational expenses.
Taking advantage of mobile solutions
We're in the age of mobility and it's vital to stay up-to-date on the latest mobile solutions; enabling your staff members to access important business applications and information via their smartphone or tablet. It's beneficial for your staff members AND your company as more work gets done outside of the office.
Increased Cloud Backup, Business Continuity, and Recovery
An obvious area of expense and internal resources is backup and disaster recovery. Just having files on your server are not good enough anymore. Small business have an average recovery time objective of 2 business days, so business continuity is needed. Companies that want to invest in such off-premises services should keep these two issues in mind: the cost of the service, and how rapidly the cloud provider can deliver your data when a recovery is necessary. You must put more emphasis on business continuity, in order to ensure you're able to recover quickly from natural disaster, human error, and cybercrime that leave you unable to access data.
Archiving data that's deemed valuable
Certain businesses have a legal requirement to keep every piece of data they generate or receive. And as the price of storage continues to plummet, it has become the norm to store everything and keep it for posterity. But many businesses don't need to hold onto everything. They can actually delete large quantities of data and only retain vital business data, such as customer information and financial records. As more companies store data in the cloud, a growing trend involves lowering cloud costs by being highly selective about what data they keep.
If data provides value to your business, then protect, store it, and treat it as a business asset. But if there is no value, why are you keeping it?
Enhancing security awareness throughout the workforce
Nothing will save you more money than enhancing security awareness throughout the workforce. It's more important than ever before, especially as cybercriminals continue to become more sophisticated and sneaky. Make sure all staff members are trained regularly on what threats to avoid, signs of malicious activity, and proper best practices to safeguard data.
Getting on board with these 5 tech trends will take your company to the next level – becoming explosively profitable in 2016. Contact A1 Image at 972-437-2320 or email us at info@a1image.com to learn more.