Aggregate Review :
All Reviews
5
out of
5 ,
5
votes ,
5
reviews
Ken,
I cannot begin to express our thankfulness to you for the donation of the copier for our project! You stepped up when our backs were against the wall and made sure we had a copier that worked – and we are very thankful! It was a HUGE blessing to our organization! We are also very appreciative to Matt and all his diligent efforts to repair the original copier from Short Term. He is an asset to your company.
We processed just over 645,000 gift-filled shoeboxes from our DFW facility this season. Your selfless act had a large part in helping to make that happen. This Christmas 645,000 plus children will have smiles on their faces and a reason to hope because of you and generous people like you.
Hoping we can do business with you again in the future and hoping you have a blessed Christmas with family and friends!
Carla Jackson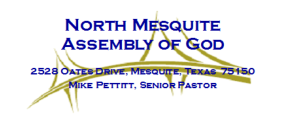 Dear Sandra,
We had a Sharp MX-3501N Color Digital Imager that we leased from A1 Image. I have never before used a copier like this one. I love this copier! It copies. x It does black/white. It does color. It duplexes – even cardstock! It prints. It is plugged into our office network. I can sit at my computer and send a print job to the unit instead of to an average printer.One feature that is truly remarkable is this: this machine scans to file! The copier sits about fifteen feet from my desk. I scan something and tell it to send image to my computer. It is on my computer – up on my screen – before I can get back to my desk! And the service I have had in this very short time has been remarkable. Your people have answered all my questions. When I needed more toner, I immediately called in that I needed some. It was here within a few days – long before I actually needed it!I would recommend your company and your copier systems to anyone. It doesn't matter whether the person looking for a new copier has a small office or a huge corporation, they won't find a better deal – a higher quality machine – than what you provide. (In fact, I have already recommended your company to a large corporation in Plano.)
Sincerely,
Jo Lynn Chandler
Secretary
North Mesquite Assembly of God
To Whom It May Concern:
We have been working with Sandra Thomas at A-1 Image and using the Sharp AR-M355N in our office for about 1 ½ years. We have not had one problem with the multi-function machine and use it for printing, faxing, scanning and of course copying. We are able to store our blank forms on the machine and print them as needed, scan documents into our system for email attachments, or to store them on our network. Sandra and her team are always friendly and responsive and have answered questions timely. I can honestly say that having this machine has increased our efficiency and has decreased our expenses for ink and toner significantly. I recommend them very highly.
Judy Robinson
Mark Parker, M.D.
Radie Perry, M.D.
Rebecca Schmidt, M.D.
RMA REHABILITATIVE MEDICINE ASSOCIATES

To Whom It May Concern:
This letter of reference is not being written because I was asked to do one but because it was earned by Al Image. Our Sales Person, Sandra Thomas, and the Owner, Ken Sawyer, have gone above and beyond what any "Copy Machine Sales Company" normally would do. I have been buying and leasing copiers for over 20 years and I can tell you that it is never a pleasant task. I don't know about you, but I just hate all the constant cold calling, phone calls, and lectures that I get from every copier sales person. Then when you try to settle on one, they all want to go back and redo their bids to try and win the business. It is almost as bad as buying a new car!!!! Well, this is a letter to thank Sandra and Ken for not putting me through all that craziness. Now, I will say that Sandra was diligent but she was not over bearing or pushy. She was pleasant and thoughtful and gave me my space. Al Image was so confident in their product and pricing, they just let the product sell it's self. What a concept.Our company had to choose between 4 companies competing for our business and I do mean competing like it was an Olympic race. Sandra and Ken both came by, just to meet me and see the office and where the copier was going to be stationed. They then took the time to get to know our needs and us. They were able to come up with a great service plan and a product that was not top of the line but fit our needs and budget perfectly. Well, the other sales people just kept irritating me and only one other came out and they were way out in left field in pricing. I am sure you can imagine the number of phone calls I got wanting to know what we were paying, what we were getting, and the promise to beat any price. I don't know about you, but I prefer to have the best price up front and not have to worry about "did I get a good deal" and regret it later. You know the feeling? We did get the best deal the first time and it was awesome. We are saving money and getting a great product to boot. Well, the real surprise came after the sale. The support for our company and the machine has been outstanding. Sandra drops by on occasion to check on us and see how we and the machine are doing. Ken, the owner even does some of the maintenance when we run into trouble. The nice thing is that they seem to enjoy helping us. It is never any trouble and they are usually here within 30 minutes of notifying them. It is great to know that there are still businesses out there that hold true to the "Good Old" ways of doing business and that is to keep you happy after the sale. Thanks to Ken and Sandra for such an awesome machine and all that you and your company have done for us here at Controlled Systems.
Best Regards,
David R. Smith
Accounting Manager
Al IMAGING
580 W. ARAPAHO ROAD, #218
RICHARDSON, TEXAS 75080
RE: SANDRA THOMAS
To Whom It May Concern;
I am writing this letter in reference to the above-named individual who has managed our account for the last 2 years. Sandra has made every effort to see that our copier machines, we currently have 3 large volume Sharp brand copiers, are functioning properly and guarantees 24 hours or less on service calls. She I also presents the latest and greatest for equipment in the copier industry, Al Imaging has been able to accommodate our needs for all the years we have been in business. We are a high volume radiology practice and every medical report as well as patient bill has to be copied at least once, sometimes more at the request of the patient or by way of affidavit, Anytime we have a problem with the machines or the quality of the copies does not meet our standards, someone is out either the same day or first thing the next morning. If I can provide further details about this company or the individual, please contact my office.