Printer Supplies in Dallas
Printer Supplies from premium name brands and still budget friendly.
Brand Name Products
We won't ever recommend cheap or less than premium printer supplies or cartridge ink and toner. We know how printing works. That's why we choose only the best performing ink and toner brands for your printing, scanning, faxing and copying needs. Our fantastic combination of small and medium sized business class print purchases helps you save up to 30% off the department store prices while you enjoy the brand names you want, the quality cartridges and toner your equipment needs, and the unsurpassed value you won't find anywhere else.
Customer Challenge
If your company or firm already has a preferred provider of toner and ink cartridge printer supplies, we challenge you to give A1IMAGE a try for 60 days to prove that we can be competitive and provide you with quality product supplies. Allow our dedication and customer service to prove itself and win you over as a customer.

Sharp and Konica Minolta Cartridges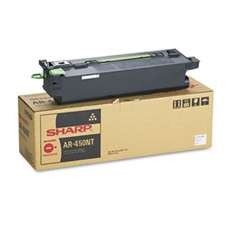 Amazing Value
Our amazing variety of enterprise business class printing products and services is exactly what value driven customers are looking for so they can save time and money without giving up on quality. Contact our staff today. Our team is standing by to make sure you save on your budget and get exactly what you want.
Sharp and Konica Minolta printer cartridges are created to work flawlessly with their associated copiers and printers, producing top-quality monochome and crisp color output with each page. A1 Images always has on hand a wide variety of OEM and factory produced name brand printer cartridges and toner, making it a snap to find the ink or toner needed to refill your company's office copier or printer.
Easy Cartridge Installation
Nothing is more frustrating than having to replace a toner cartridge and not being able to figure out how it goes in. This means you have staff spending time on trying to get a printer or copier back in operation when they could be doing other work.
All of our cartridges on our name brands we provide are designed to be easily installed within seconds and the machines immediately calibrate and put the device back in working order. All of the toner packs come with easy to read instructions for a simple and hassle free install.